The QTech WP2P wireless point to point system is used for a remote traffic control system.
We were recently involved in a project with AGD Systems Pty, a leading provider of traffic signals and transport systems.
The requirement was to provide a traffic control system to operate traffic lights, along a driveway over 150m long. The driveway was narrow, had a blind bend and a safer traffic solution was required.
The challenge was to achieve this without digging up the driveway to lay cables and conduit.
AGD Systems' inground vehicle sensors and traffic lights were installed at each end of the driveway and AGD Systems also manufactured two electrical control cabinets. Digital I/O versions of WP2P Wireless Point to Point systems were then installed in each cabinet to provide a radio link between the master and slave control panels.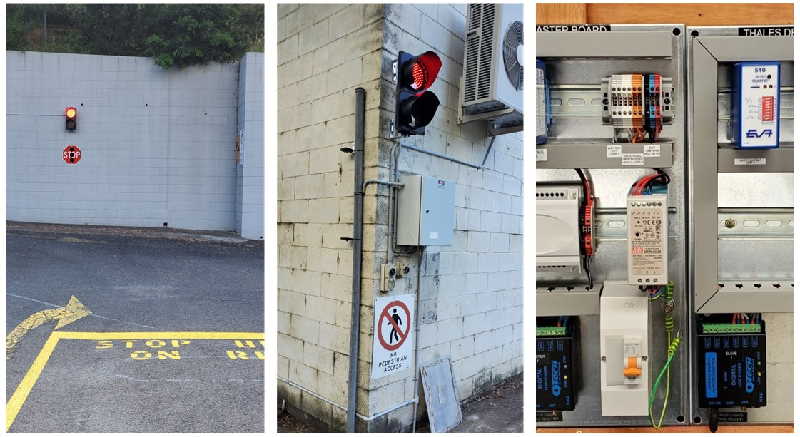 The WP2Ps have three switched inputs and three relay outputs. Simply close a contact at one end, and the relay operates at the other. The WP2Ps are low power 900MHz radio systems which run on 12V DC and are ideal for being solar powered.
With optional antennas, a range of several kilometres can be achieved between the WP2P modules. For more challenging applications, a repeater can also be used.
QTech have a wide range of wireless and cellular monitoring control systems available. The popular SMS Lite is a 4G text/SMS controller that is a low-cost way of getting important alerts direct to your phone.
Are you looking for a remote traffic control or monitoring solution?
The WP2P systems are used in many applications including remote starting of generators, advertising signs and are often used in the agricultural sector for irrigation systems and valve control.
Please contact us now to discuss the best option for your requirement.